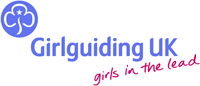 Meetings
We meet on Tuesday Evenings from 6.00 – 7.30 in the parish hall in Cottingley.
We start the New Year off by attending Church Parade at Bingley. However, Brownies are of course having a break at this horrid time. When the restrictions are lifted we will have spaces for both the Rainbow and Brownie groups. If anyone is interested please call Sheila Cotterill 01274 561076. In the meantime we are continuing to have fun and work on our Badges via social media. Stay safe everyone.
Rainbows: Our Rainbow Unit is now up and running. The Leaders and girls had a great time preparing for Christmas, and this term they will be taking part in their first Church Parade with their new flag. They will also all be preparing to make their Promise, which will be followed with a party and the official opening of the unit. Exciting times.
Guides: It is hoped that we will be opening a new Guide Unit very soon. Girls will be aged 10 - 15 if you are interested in joining or helping out in the unit please contact Sheila Cotterill on 01274 561076.
What do Brownies do?
Badges, Arts, Crafts, Sports, Drama, Singing, Baking, Dancing and lots more. But the most fun of all is that we go away with our Leaders on Brownie Adventure where we get to do lots of activities, such as Grass Sledging, Water Slide and Treasure Trails.
Our Leaders are Snowy Owl (Sheila Cotterill), Barn Owl (Veronica Snowden) Tawny Owl (Angela Ackroyd), White Owl (Barbara Deegan) and Laura Winnery who is our Young Leader.
For further information or to place your daughters name on the Brownie waiting list please contact Sheila on 01274 561076. Thank you.
The national Brownies website can be found at www.girlguiding.org.uk/
Pages just for Brownies are at www.girlguiding.org.uk/brownies/